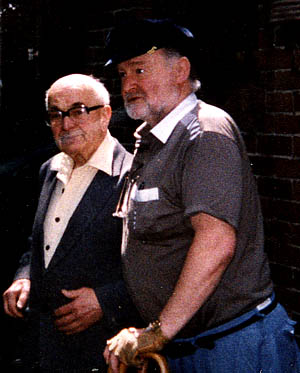 This picture above shows George Maxwell (Terry's Uncle, who died on 8th May 1999) and Terry Gogan (right) who died on 12th May 1999.
Terry was one of the most beautiful people on this planet, and a nicer person you could not meet. He was the bestest Dad and husband in the world. He will be sadly missed by his Wife Imelda (they met 52 years ago to the day he died), Daughter Imelda, Sons, Troy, Jonathan and Alexander.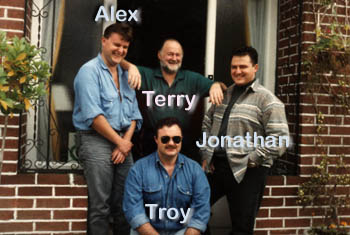 For as long as his sons are here, so will he.
Alex Gogan
alex@gogan.com
home
a gogan
---
about
gogan

---
contact
gogan

---
buy a
gogan

---
guestbook
a gogan
---
be a
gogan

---
interactive
gogan

---
friends
of gogan

---
mail
@gogan